To speak of the manufacture of our fittings is to speak of FUNDICIONES JULCAR.
Automated processes, state-of-the-art technology, a highly qualified and constantly trained team, together with a constant commitment to improving our production processes, are the key points on which the success of Julcar Herrajes is based.
We are manufacturers, which allows us to know the product from its conception to its development through the different phases of the production process. This is an advantage that not all companies have and which allows us to adapt to the needs of our customers by providing a comprehensive response, guaranteeing quality and service."
Our comprehensive response is a guarantee of quality and service, a real added value that is highly rated by Fundiciones Julcar's clients.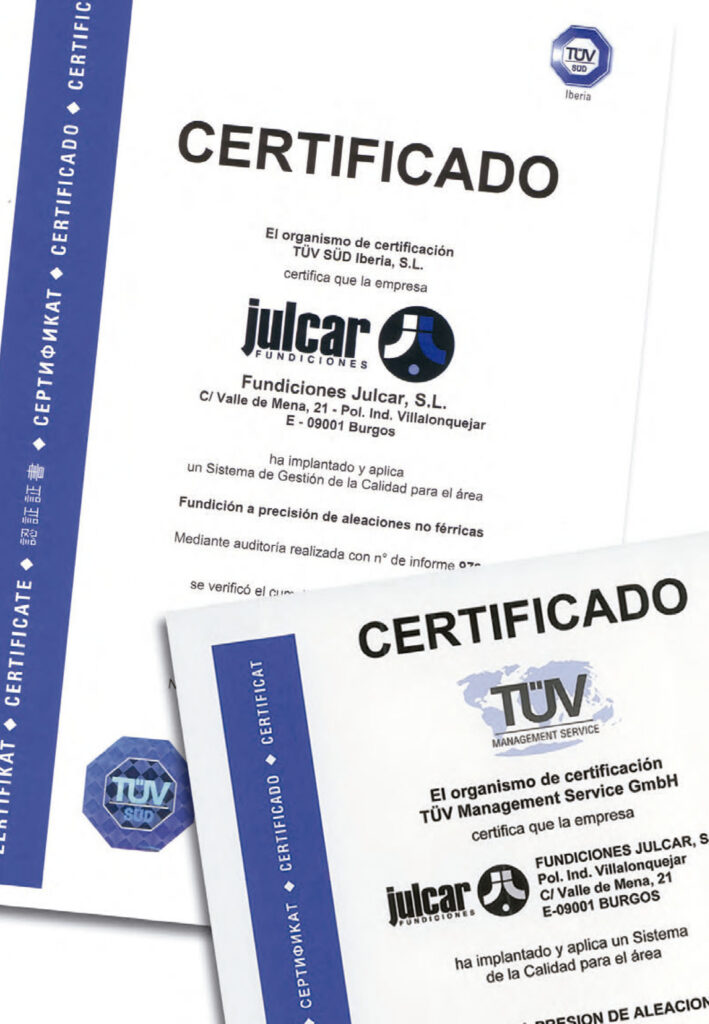 Those manufactured by Julcar are very high quality products certified and approved by international institutes.
They are recognized by many prestigious companies worldwide.
To contact us you can use our form